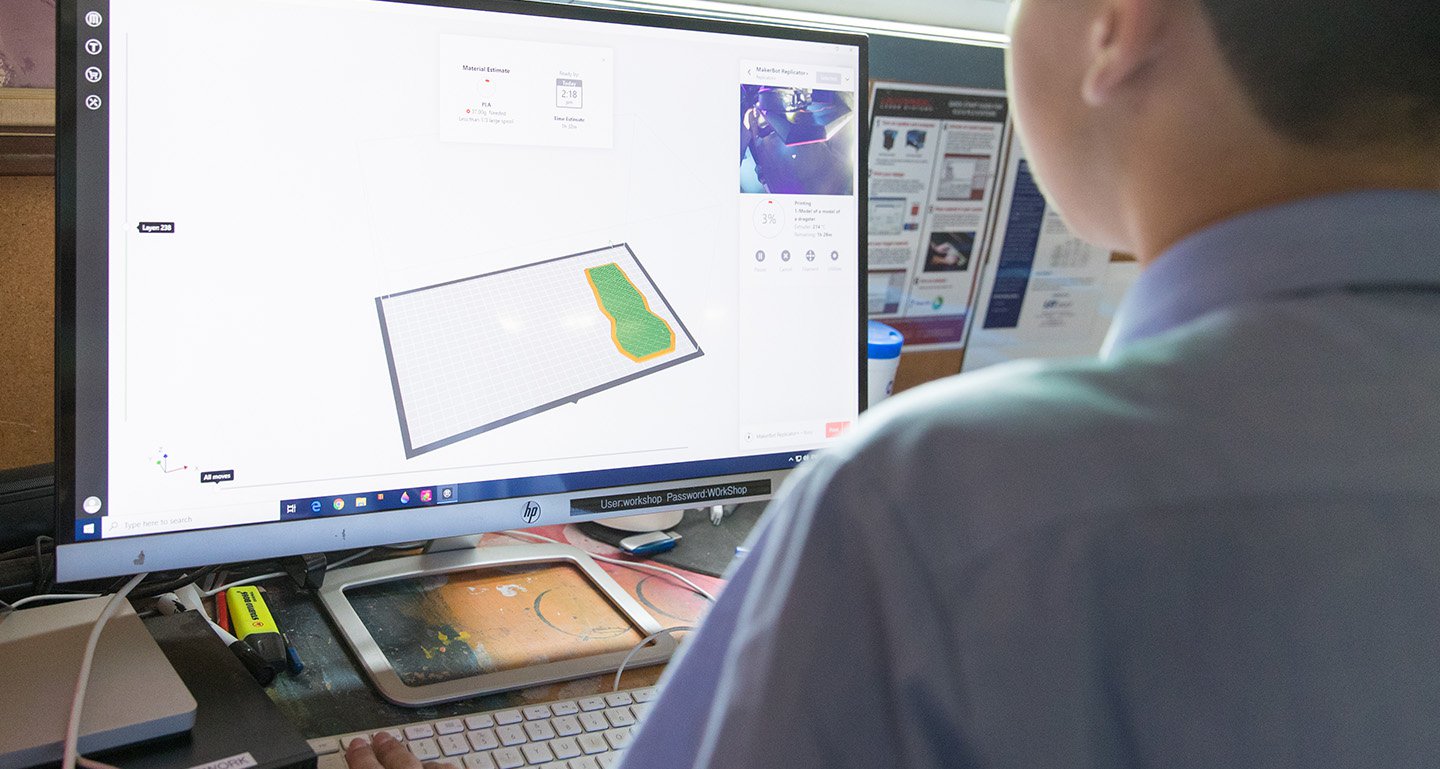 Technological and Applied Studies
Technological and Applied Studies is a key learning area that incorporates a number of technologies focusing on the design process.
Studying a TAS subject and gaining an understanding of the design process will enable students to manage, interpret, shape and alter their environment to improve their quality of life at home or the workplace.
The aim of the TAS faculty is to foster in students the desire to design and produce innovative projects that stimulate inquiring minds at the same time as affirming the Biblical truth of God as the great designer. TAS students are encouraged to be informed and responsible consumers.
All students in Years 7 and 8 complete a Technology course that develops thinking skills in students as they design and make projects. These design projects are undertaken in the areas of:
Agriculture and Food Technologies

Digital Technologies

Engineered Systems

Material Technologies – specifically in Timber and Textiles

Students will have the opportunity to design four projects within these areas. Students will learn how to use tools, machines and materials safely and effectively.
In Years 9 and 10, students have the opportunity to choose 2 electives. The electives offered by the TAS department are:
Industrial Technology – Engineering (Year 9)

Design and Technology - Engineered Systems & Materials Technology (Year 10)

Food Technology

Information and Software Technology

Textiles Technology

Industrial Technology - Timber
In Years 11 and 12 (HSC), students have the opportunity to choose to study the following ATAR accredited subjects:
Community and Family Studies

Construction CPC20211 Certificate II in Construction (Pathways)

Design and Technology

Food Technology

Information Processes and Technology

Textiles and Design
'Expression' is a showcase evening and is held annually at Shire Christian School. It includes an amazing display of design projects from all TAS subjects. Food Technology students have the opportunity to manage the Café, exhibit cooking demonstrations and serve food they have prepared for the evening.